The Company That Cares
Wendy Hilburg, Broker
CALL: 914-777-5000
Why Choose The Realty Guild?
Licensed since 2000, I would consider it an honor and a privilege to assist you in your home search or to sell your home.
Al has been in the Real Estate business for the past thirteen
years. He is well versed in the terrain & market conditons of Westchester
County.

He is a member of the Westchester County Board of Realtors, the
National Association of Realtors, a Multi Million Dollar Marketing & Sales
Award & Westchester County Board of Realtors Silver Award.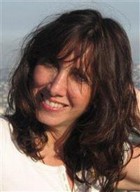 I am a native New Yorker and have been a licensed real estate salesperson for 10 years. I have experience in property management and am also involved in the beauty industry.
Emilio is a Real Estate Broker with 20 Years of Experience.
I have been in real estate for over 16 years and LOVE what I do! I would love to help you find a home or find just the right buyer for your home. I am big on animal rescue, so a portion of my commission goes to an animal charity of your choice.
About The Realty Guild
It is the mission of our company to provide personal service to both our buyers and sellers. Our purpose is to enable our clients to have a stress-free real estate experience. Our knowledge and expertise combined with the ability to listen to what our clients are earnestly looking for are our foundation. A portion of every commission earned will go to a charity of your choice or from our approved charity list. This is our way of giving back to the community.